Amazingly we have had a white Christmas here in Australia, with NSW, Victoria and Tasmania all getting snow on peaks, much to the relief of the firefighters and residents up there who can have a bit of a break from worrying about the encroaching bushfires.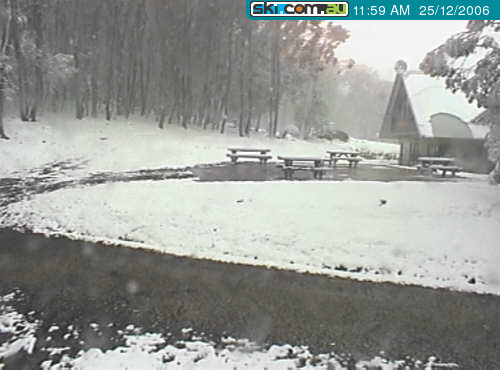 That's Lake Mountain in Victoria at midday today (25th December 2006).
Here in Melbourne we had a white Christmas of a different sort, lots of hail (though sadly it rapidly turned to rain). The storms brought another present, Mount Dandenong had over 47mm of rain from midnight to around midday today (other areas got similar amounts too).
Happy holidays everyone!